A comfortable patio is truly an outside extension of your living space. However, especially with the compact design of many modern homes and yards, the space itself may be a bit limited. Gone are the days of expansive Victorian decks that flank the entire front or back of our homes!
However, that doesn't mean you can't make it an attractive and comfortable outdoor spot to enjoy. Small patios and decks can still be comfy if you use the right furniture and decor. For more fun ideas on how to enhance your outdoor spaces, check out Outdoor Fall Decorations.
Meanwhile, here are a few of our favorites:
Put Some Flowers on Your Patio
Flowers can improve the overall look of your patio with a bright, natural burst of color. Even on smaller patios, there are miniature pots and planters, and even hanging pots small enough to add an inviting touch of life and fragrance to your outdoor sitting area. There are many varieties that do well in partial and full shade, so you needn't worry about rotating them if you pick the right plants.
Designate One Corner as a Seating Area
If you want to make your patio to be comfortable for your guests and your family, you can designate one corner of your patio as a comfortable seating area. Two or three compact chairs and a couple of small end tables make a perfect nook for visiting or enjoying your morning coffee. Some porch swings, even, are designed with a smaller "footprint" for patios with limited space.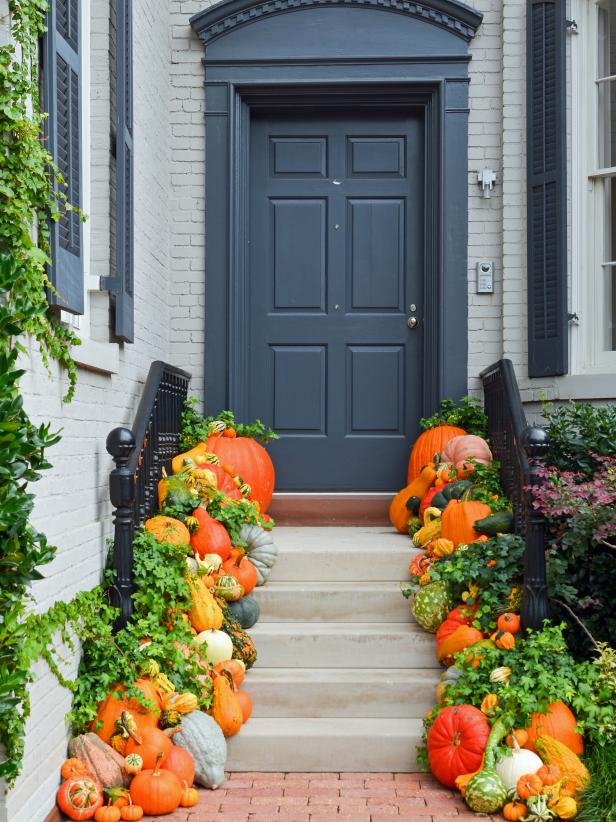 Paint the Wall of Your Patio
Did you know that some colors can actually make spaces feel larger? Neutral shades, or shades that blend with the background, can "broaden" the perceived depth or width of smaller spaces. And ironically, larger decorations can give the illusion of space, so long as you stick to only one or two pieces and avoid "crowding" the outer wall adjacent to your patio.
Add a Hanging Porch Swing
If your patio is covered and has sturdy beams overhead, a hanging porch swing is perfect for small patios. When in motion, the back-swing occupies space beyond the actual parameters of the patio. Just be sure you don't set any tables or planters directly in front of it, that may get kicked by overzealous swingers.